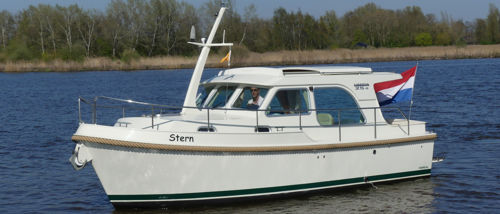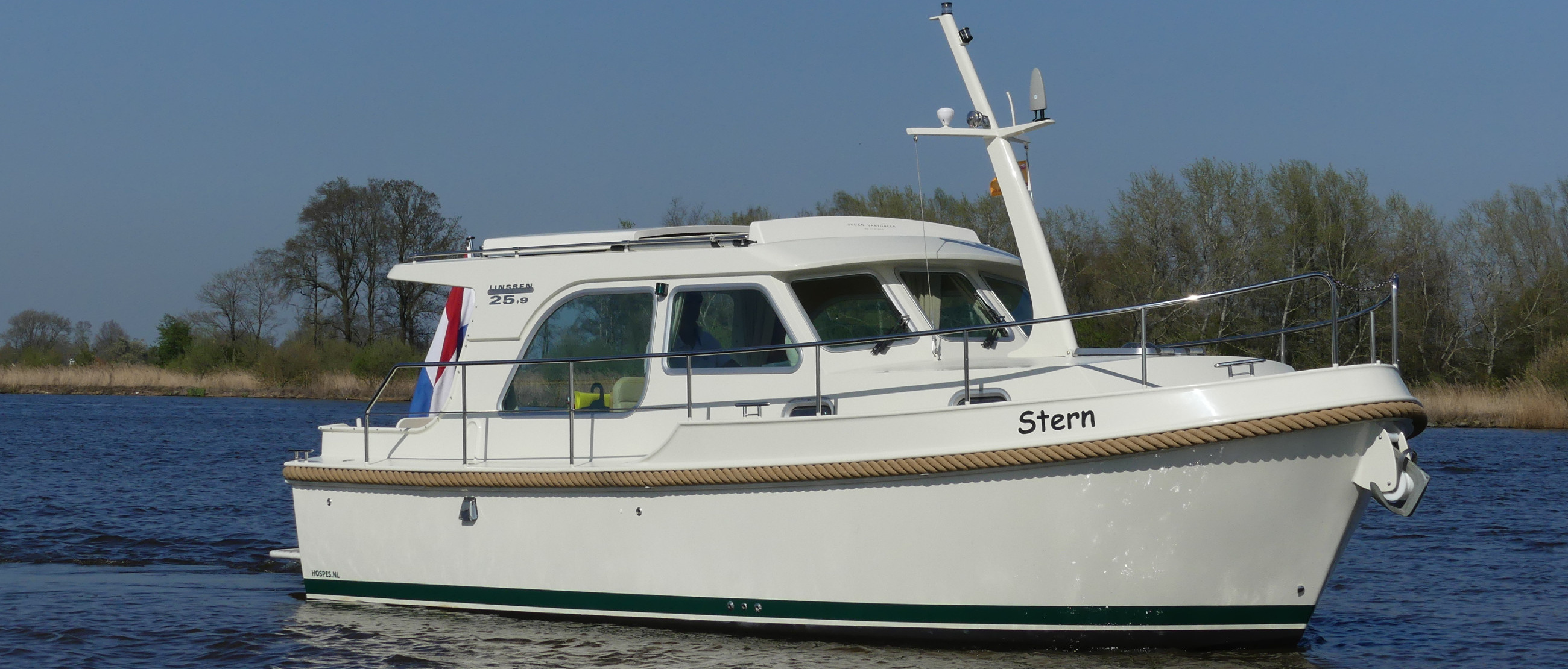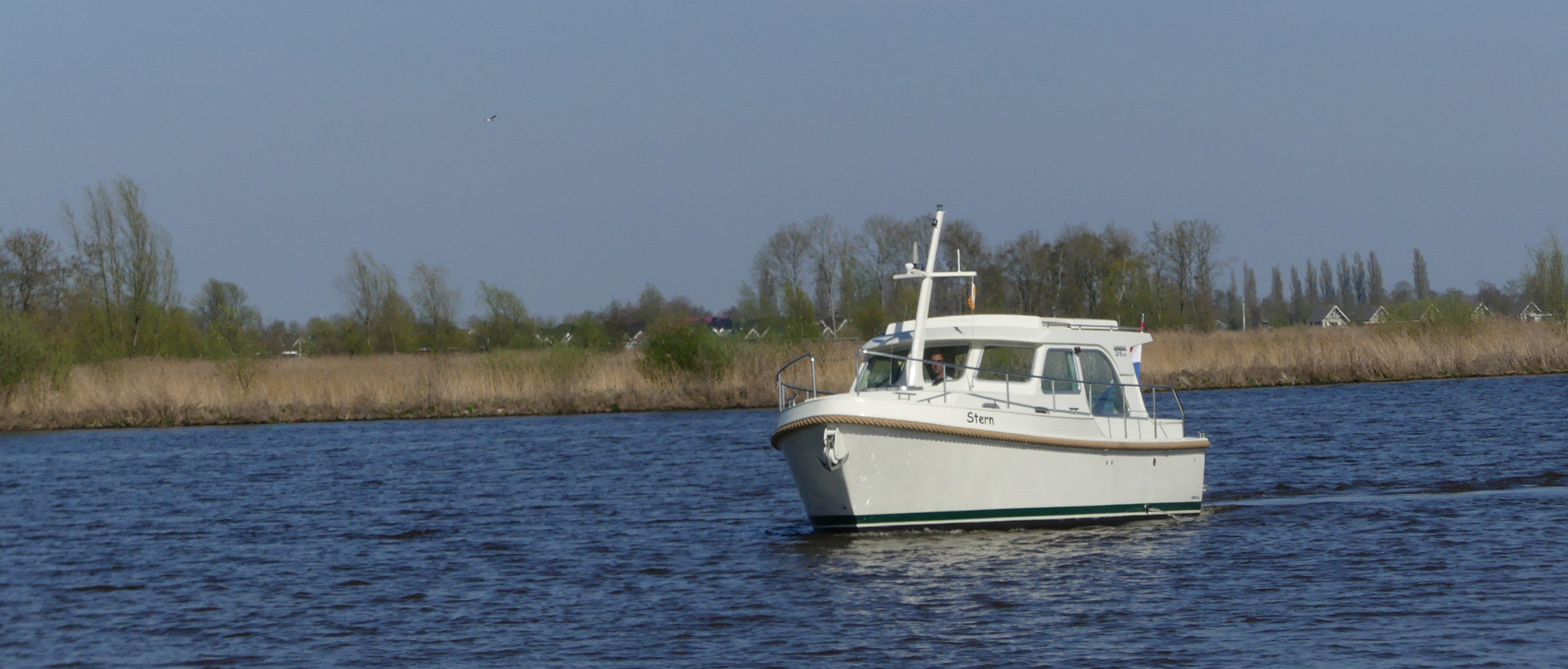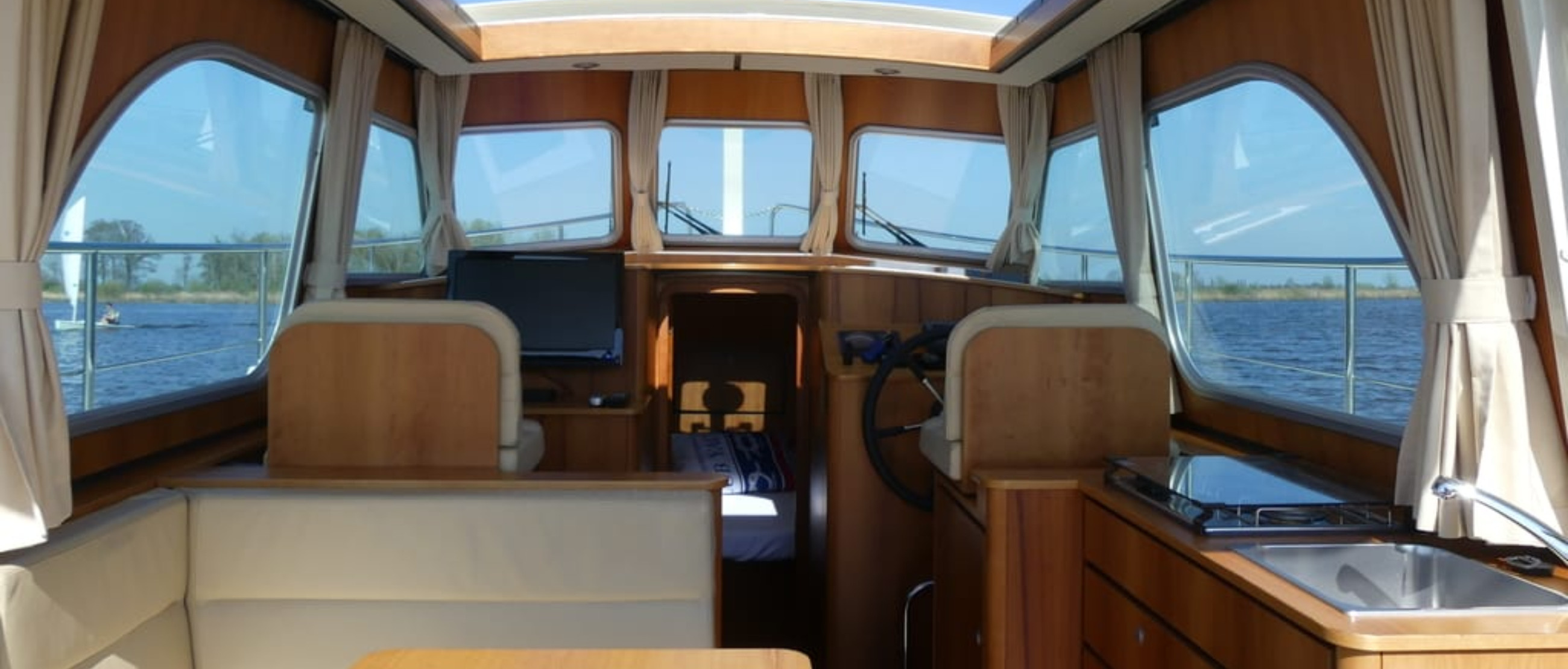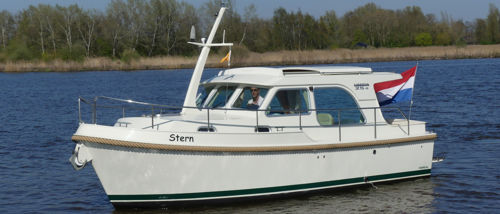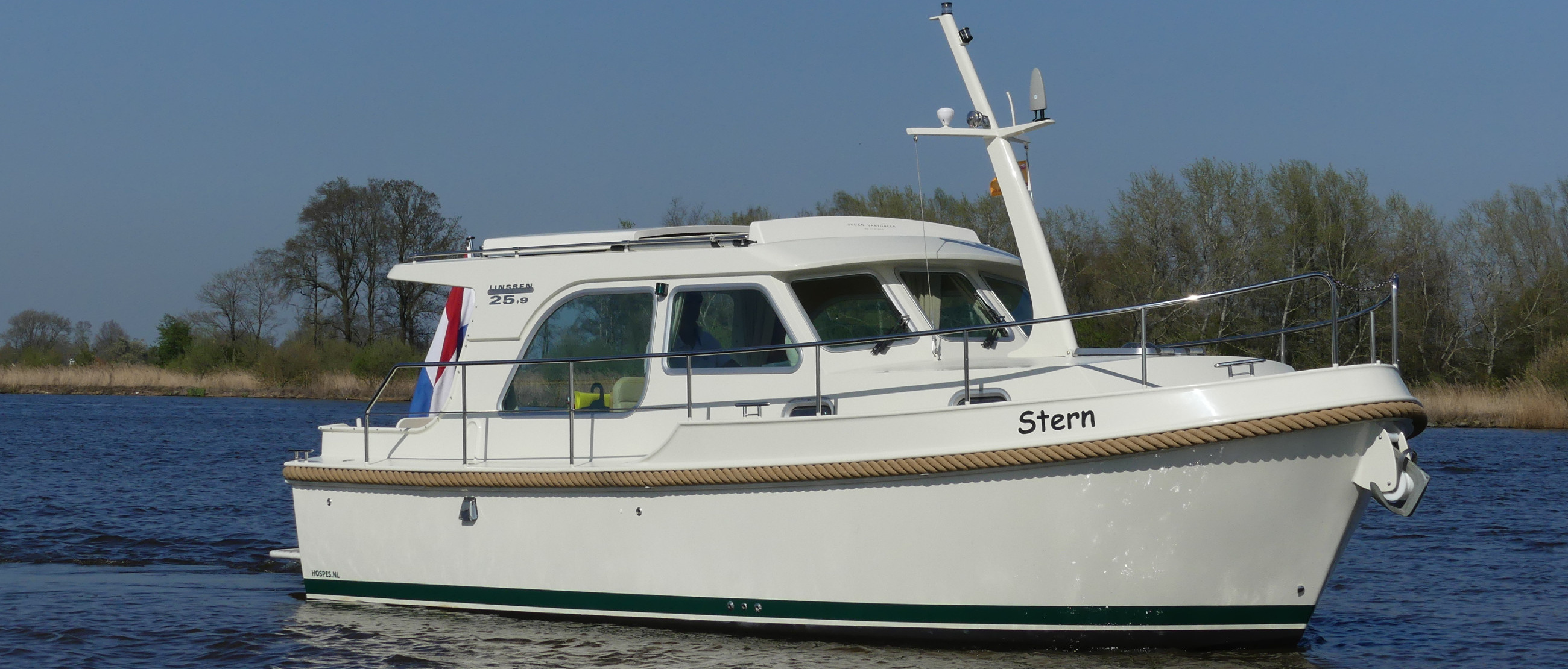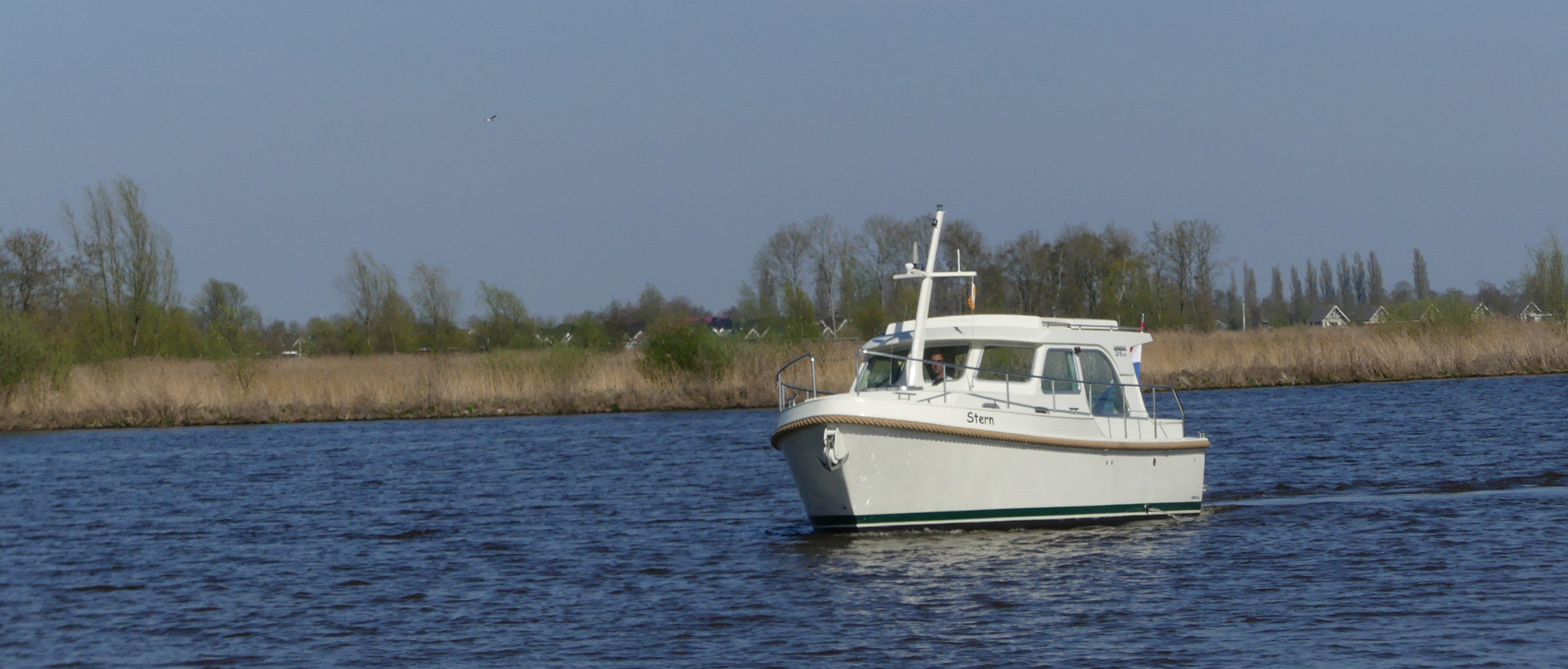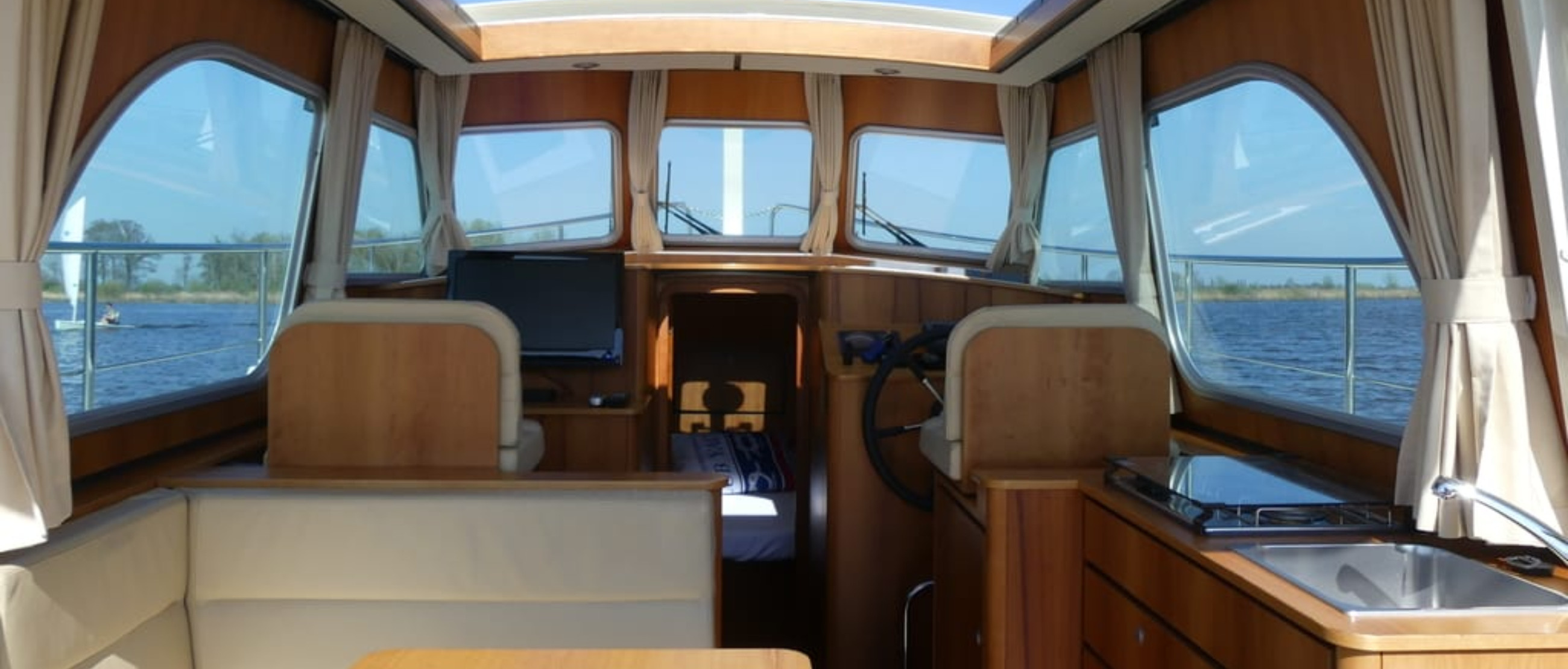 Rent a motorboat Linssen Grand Sturdy 25.9 'Stern'?
The luxury motorboat Linssen Grand Sturdy 25.9 Sedan Variotop is equipped with an adjustable sliding roof. That will provide you with the opportunity to sail with an open roof (or a semi-open roof), which means you can bring the outside, inside!
The "Stern" is uniquely equipped with a spacious cabin with toilet and separate shower; spacious storage room and a large double bed. With the air draft of 2.37 metres, this boat can pass safely under every bridge in Friesland and the Netherlands.
The cockpit is hot-air heated and equipped with LED-lights, which ensures that you can still enjoy your trip even when the weather is not pleasant. The cockpit is self-draining, has sufficient storage room and a landing connection for electricity.
Cabin standing height of 1.95 meters; there is a comfortable and spacious sitting area with a leather couch (that can be turned into a sleeping accommodation).
Kitchen: large refrigerator of 85 litres; double burner stove; watercoocker; complete kitchen equipment for 4 people; boiler for hot water; water tank of 270 litres.
Luxurious lavatory with an electrical toilet; washbasin; separate luxurious shower with a teak bench; holding tank.
Hot-air heating; built-in spotlights with dimmer; reading lights. Radio/CD-player.
Echo sounder; anemometer; 12V power supply; battery charger; power converter; manoeuvring thruster; rudder angle indicator; electric swimming ladder; swimming platform; chartplotter; maps of Friesland and the IJsselmeer (maps of the Wadden Sea are available on request), almanac.
Victron transformer 220V provides electricity when sailing.
You should bring your own bedding (or you can rent bedding from us). Pillows are on board.
The "Stern" has an all risk insurance policy with a deductible excess of
€ 1000.00 (your warranty) per accident.
weekly price from € 1050,- (EU)

Ultimate boating pleasure for 2 people

Low vertical clearance 2.40 mtr.

Perfect sailing characteristics
Book directly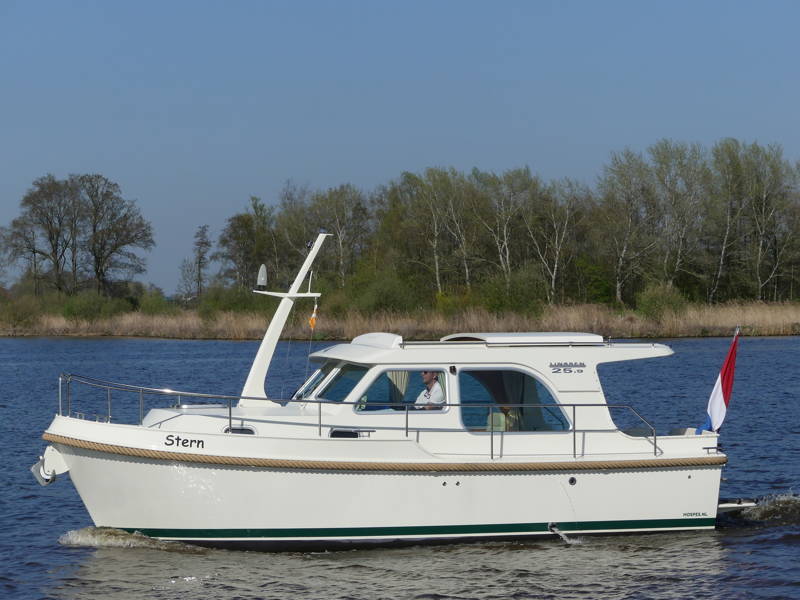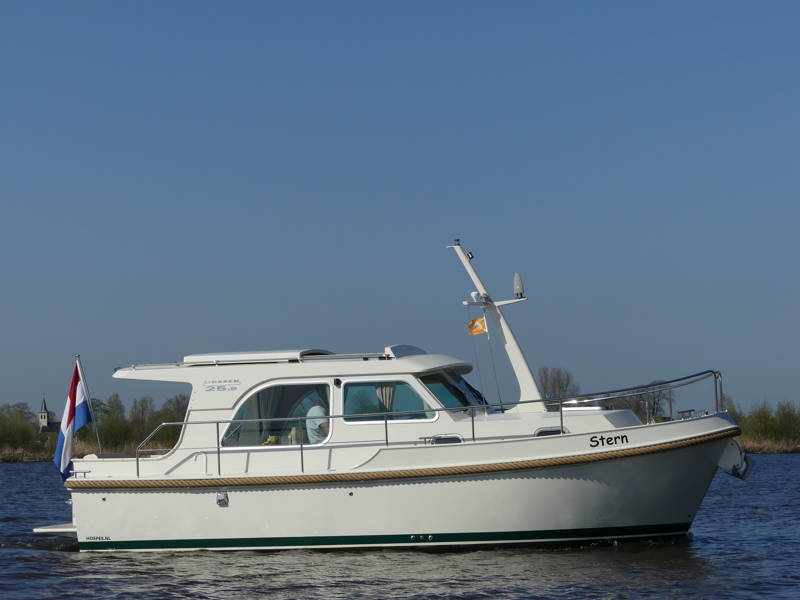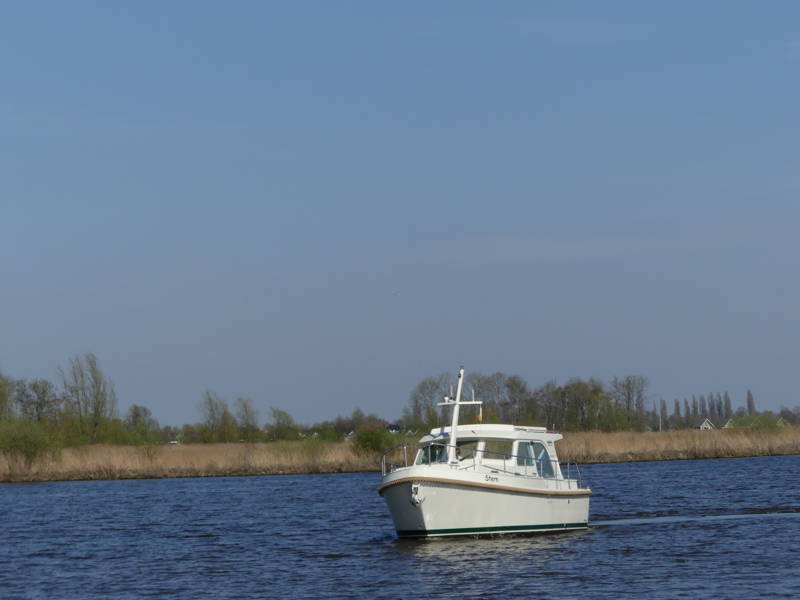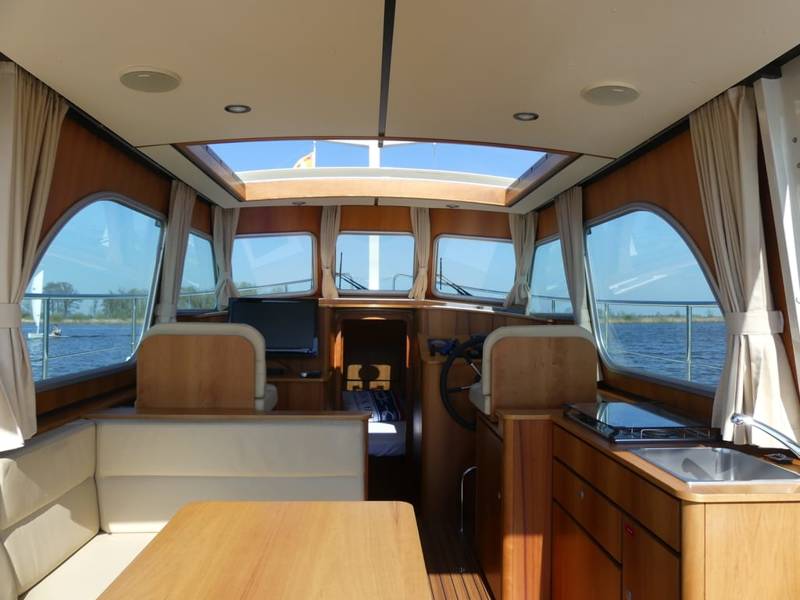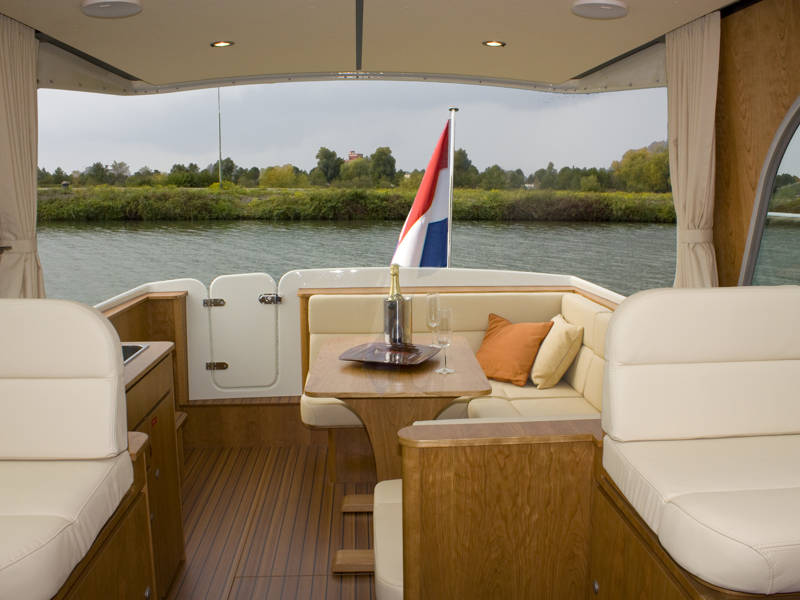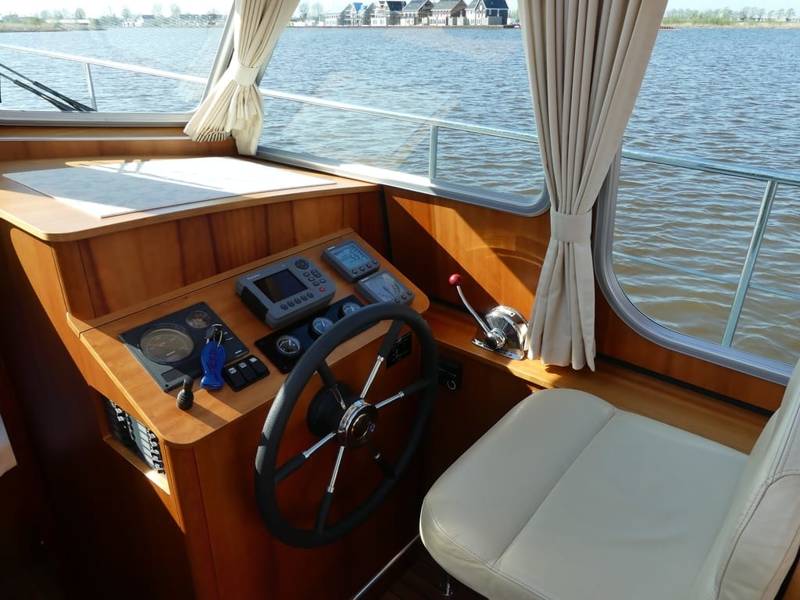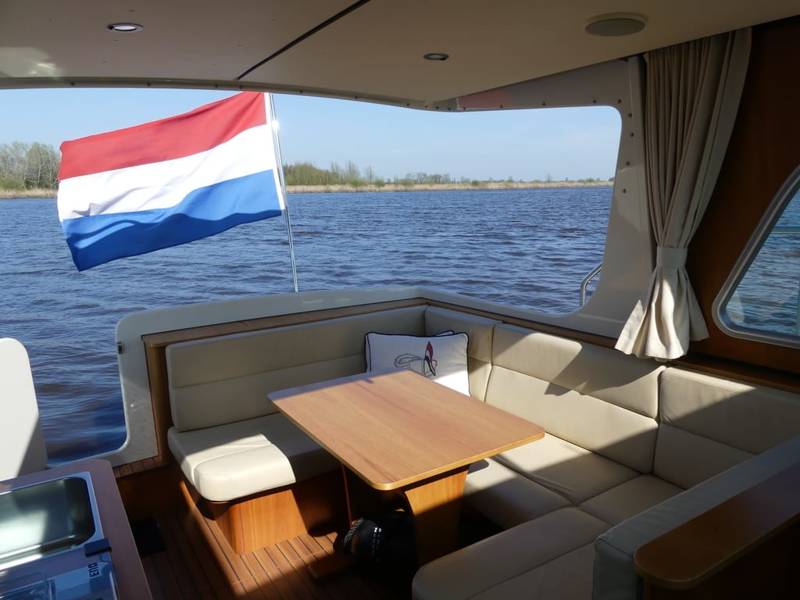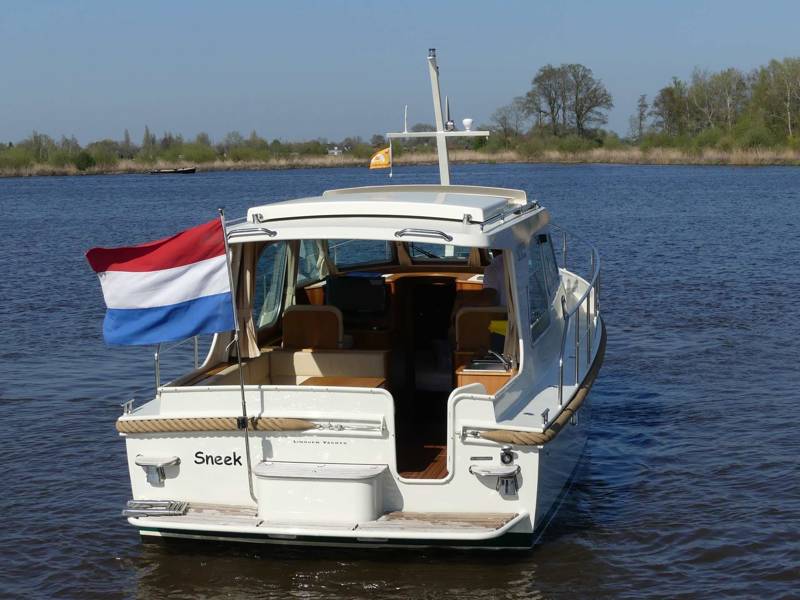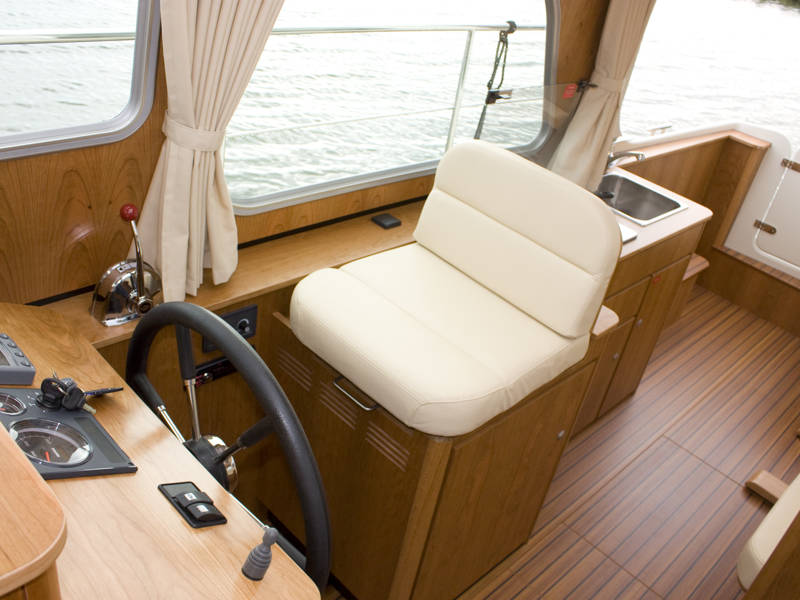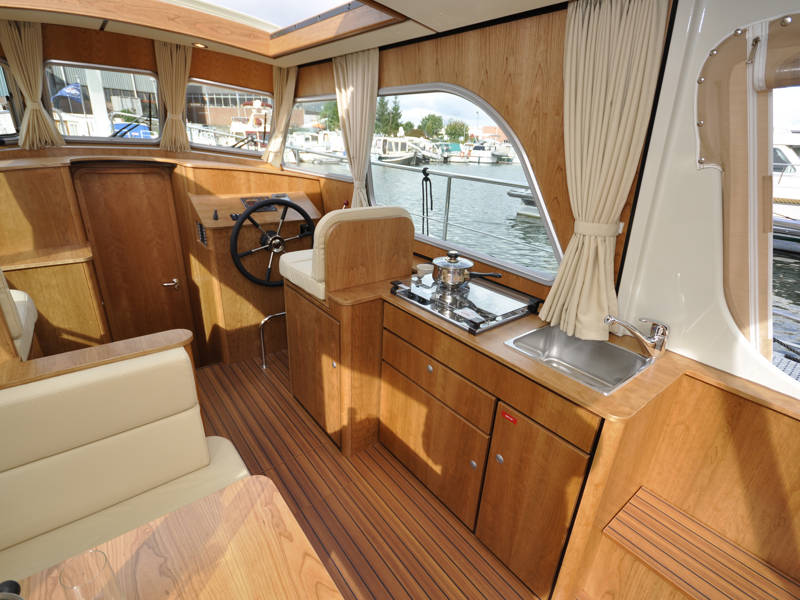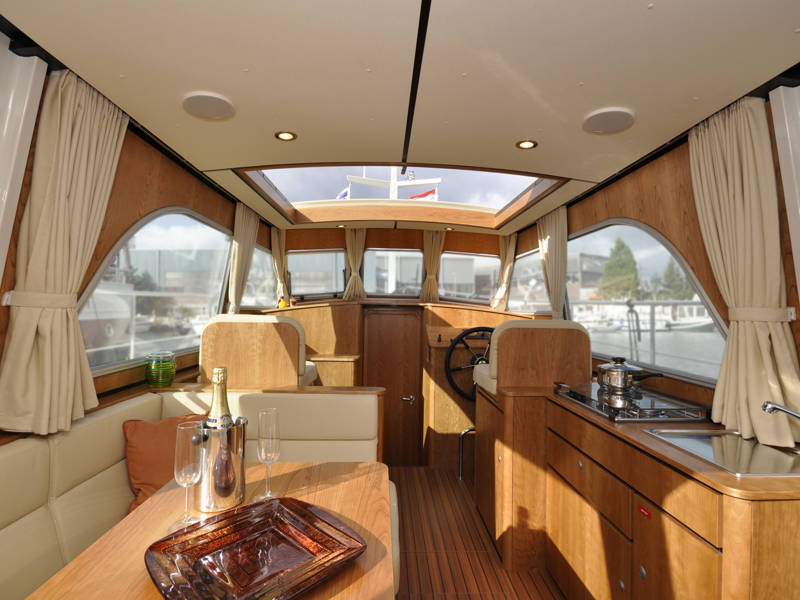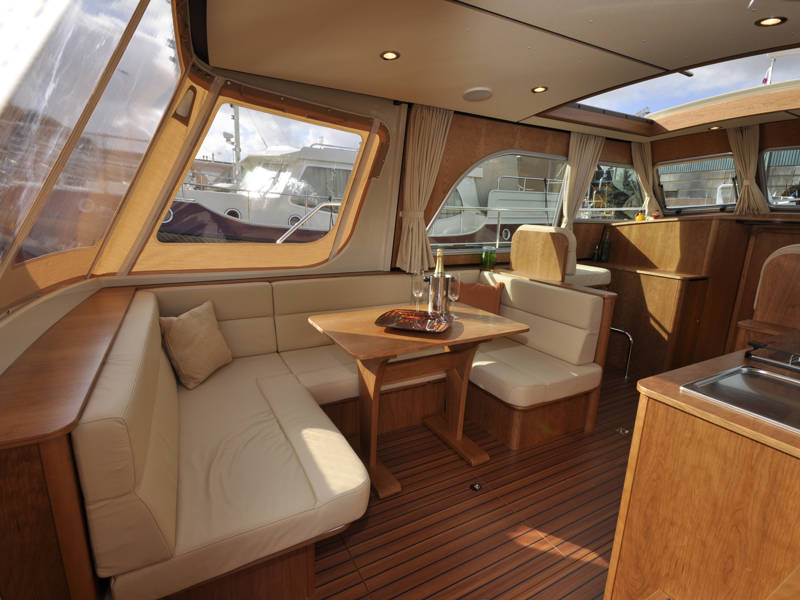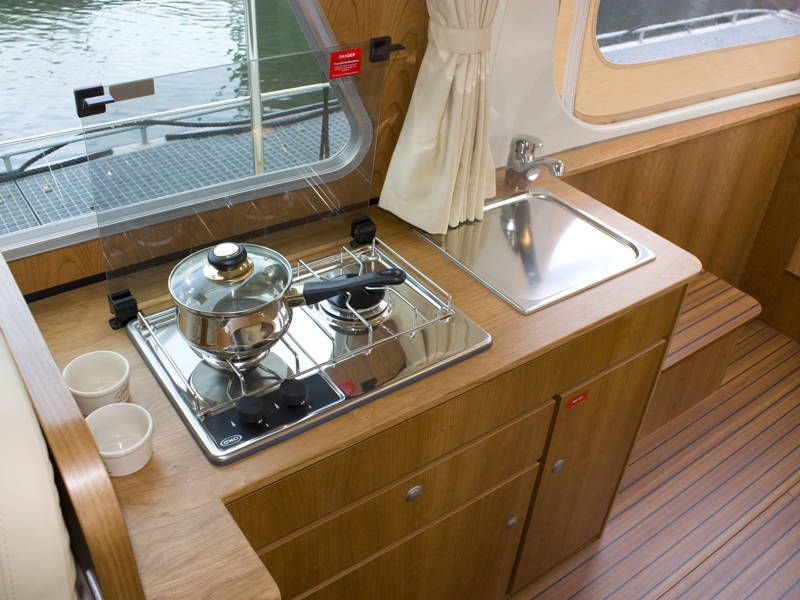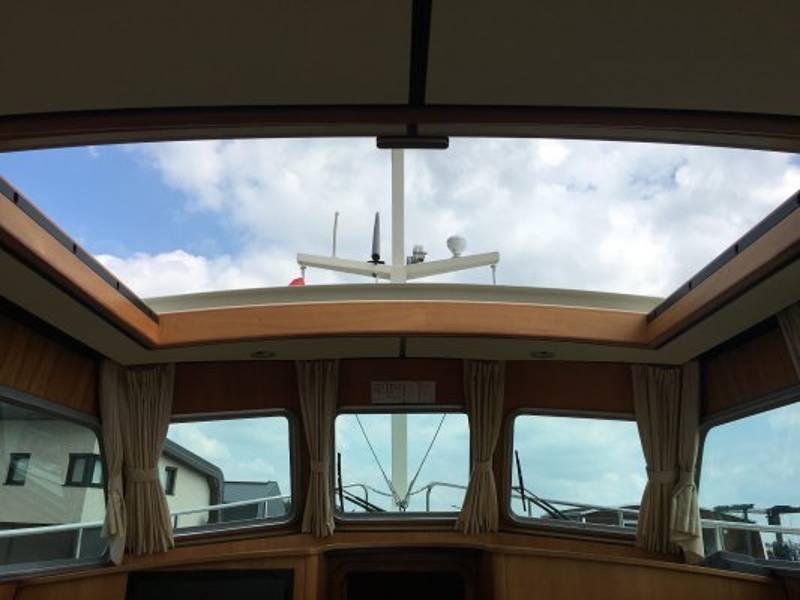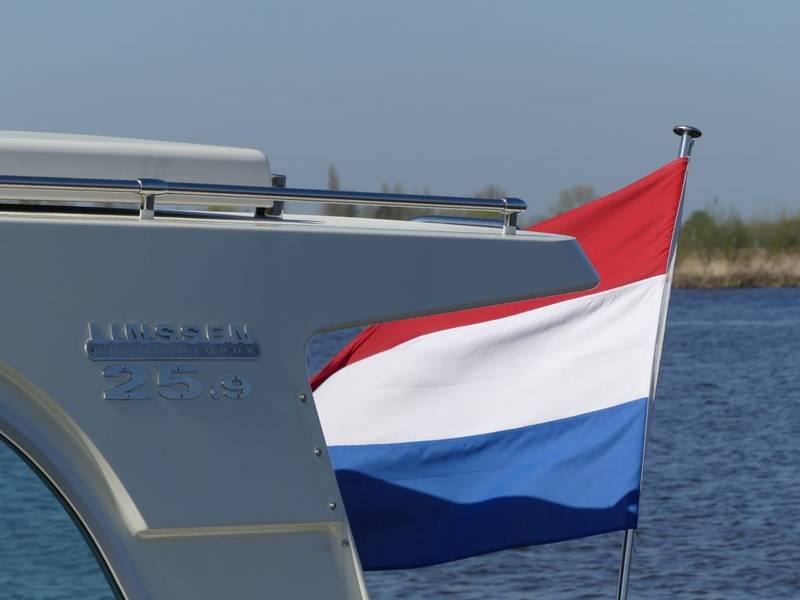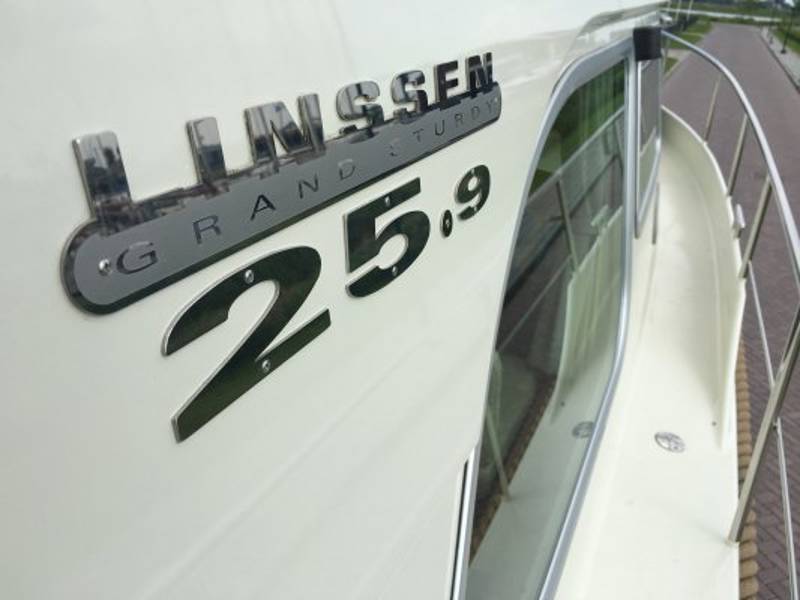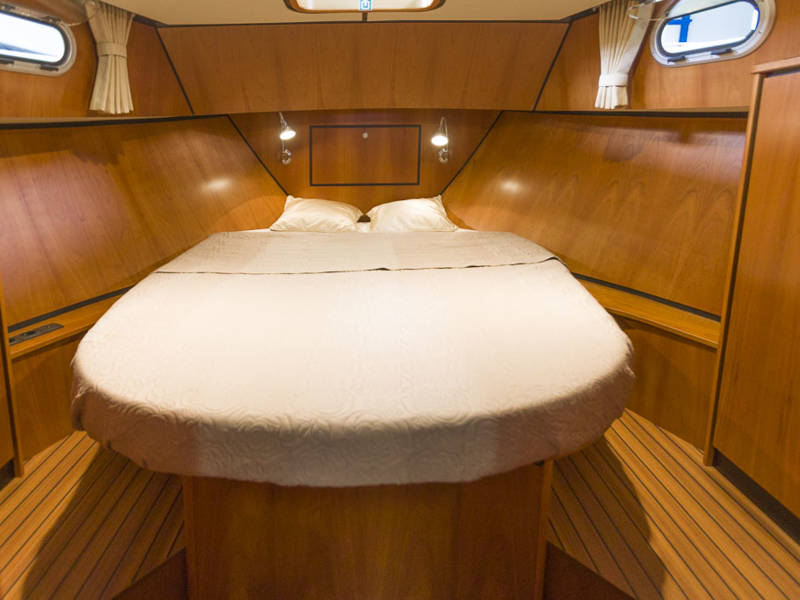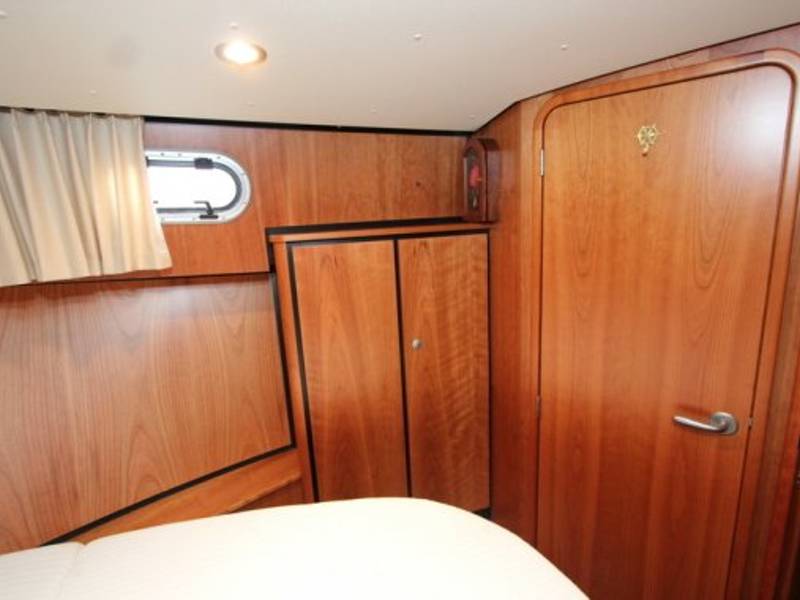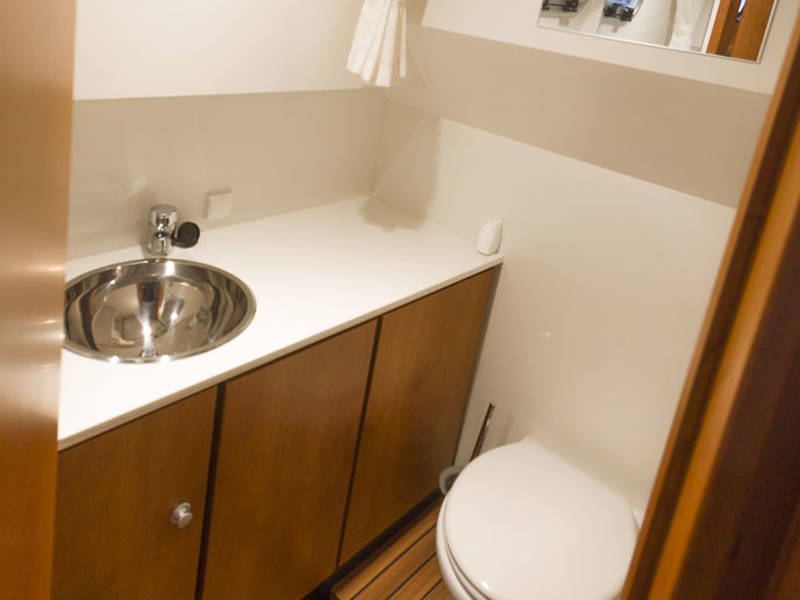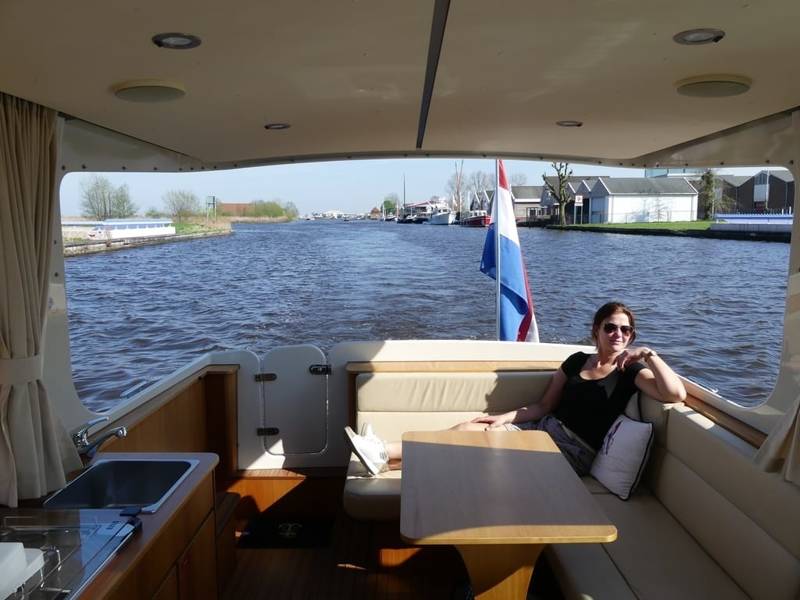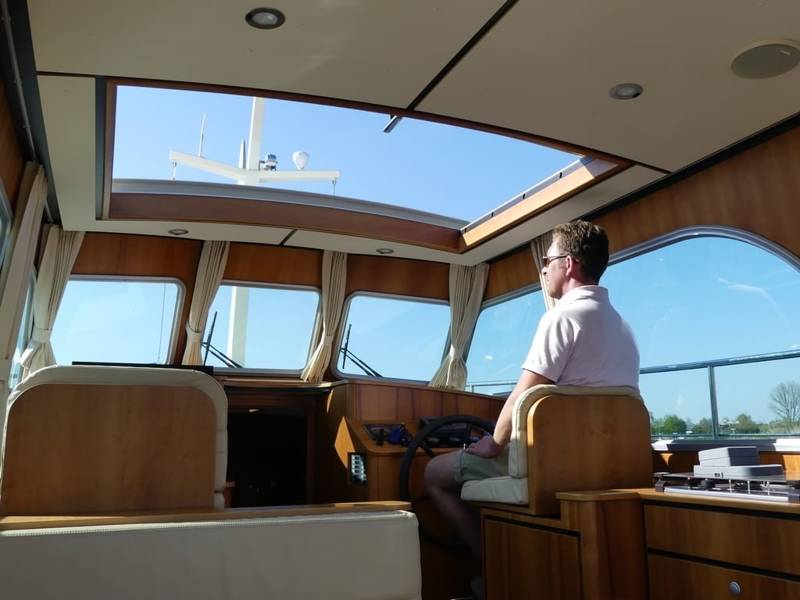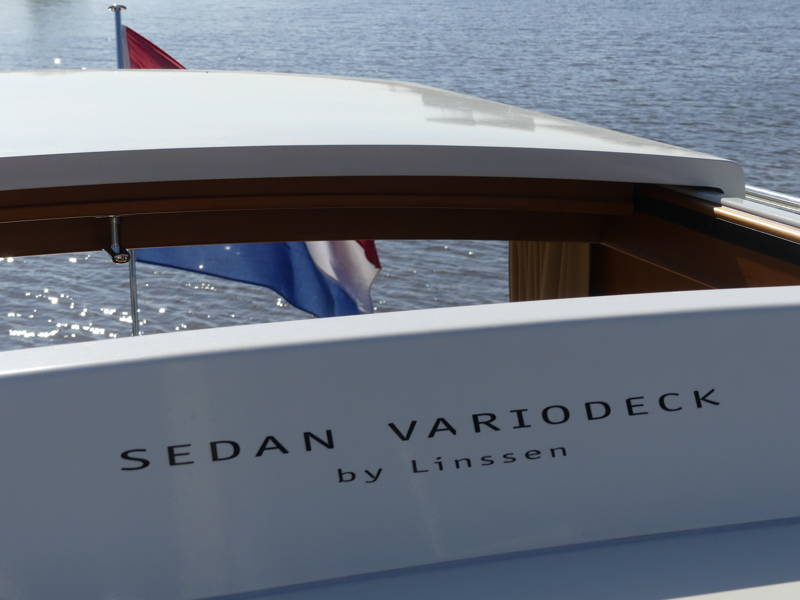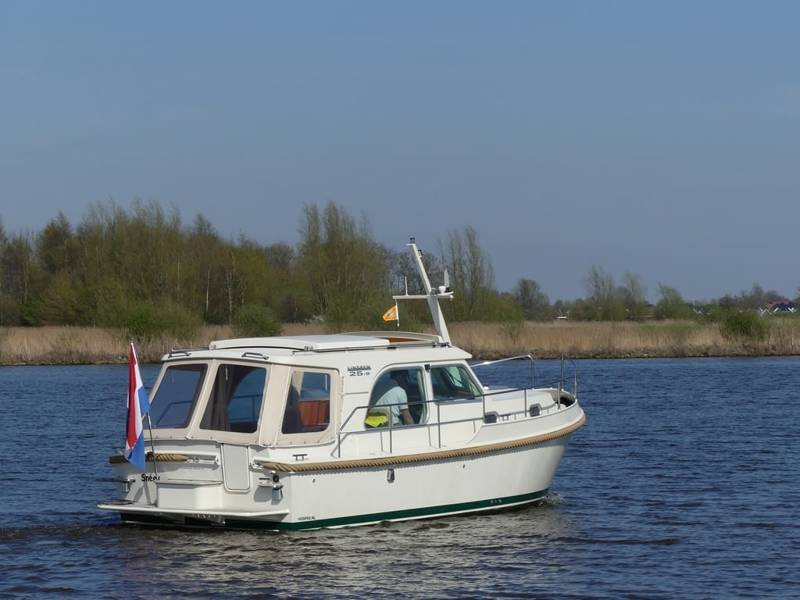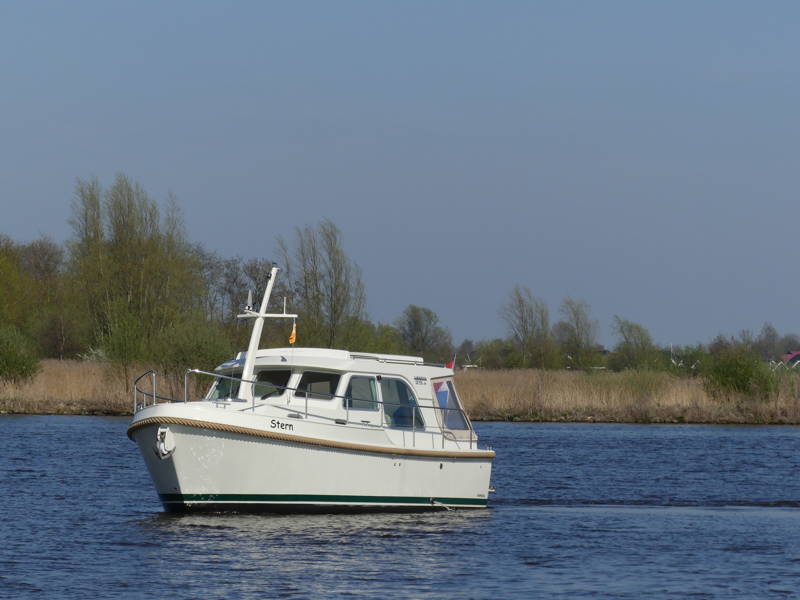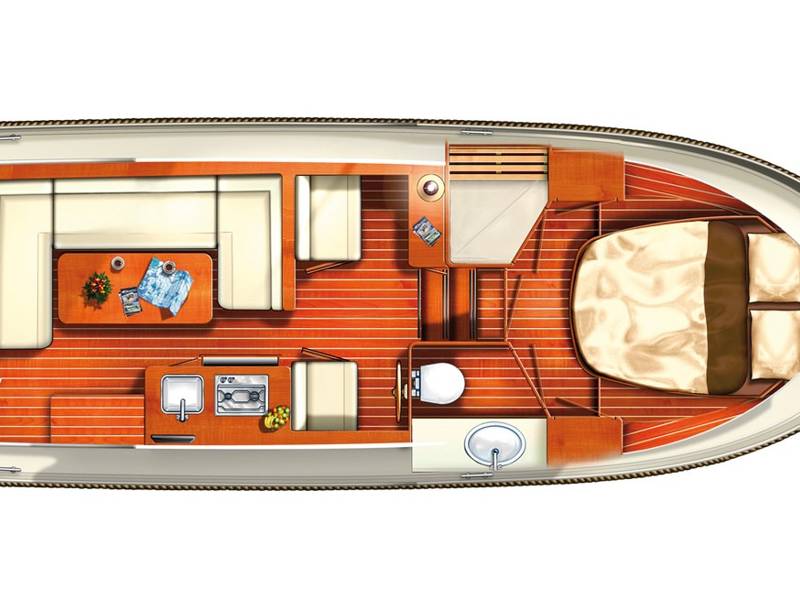 Specifications
Rudder angle indicator
chart plotter
G.P.S.
Log/Depth gauge
shore power
Victron inverter 220 V
220 Volt
12 V connection
Anchor
Hot air heating
Hotwaterboiler
Shower room (inside)
Electric toilet
Warm running water
Cold running water
Refrigerator
Radio/ CD player
TV
Specifications
Number of persons
2 - 2
number of beds
1
Length
8.25
width
3.15
Depth
0.9
mast height
3.85
Air draft
2.45
Motor
Vetus 42 Hp Diesel
bow thruster
Diesel tank
200
Water tank
200
Blackwater tank
200
Rent this Linssen Grand Sturdy 25.9 'Stern'!
More information or advice?

Request a different time?

Contact us!